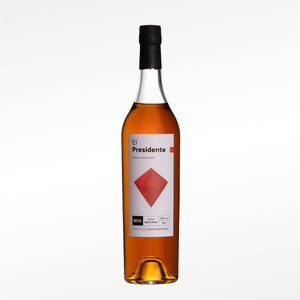 Aged Rum, Sweet Vermouth, Triple Sec & Pomegranate

This classic Cuban drink combines Aged Rum with Sweet Vermouth, Orange Liqueur and Pomegranate, resulting in a triumph of vanilla, molasses and honeyed notes, soft spices, candied citrus and red fruits.

We let the ingredients mature prior bottling, resulting in a smoother, rounder drink. It is complex and full-bodied, boasting different layers of flavours.

Perfect both as an aperitif and digestif, this cocktail is designed to be drank on its own. Keep refrigerated and pour 70ml-100ml over ice cubes.