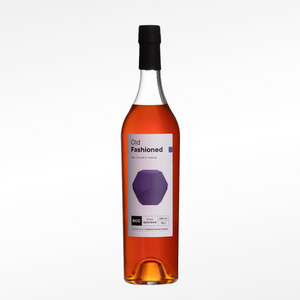 Bourbon Whiskey, Aromatic Bitters, Tahitian Vanilla & Labdanum

Our take of one of the most iconic cocktails features real Tahitian vanilla extract combined with labdanum essence (the resin from the Cistus shrub) which imparts a smokey, musky and earthy aroma, intensifying the vanilla and adding depth of flavours to the drink.

It is a perfect marriage of vanilla, caramel and toffee flavours from Bourbon whiskey, dark spices and botanicals from the aromatic bitters and the amber-y aroma of our vanilla essence, creating a round, smooth and flavourful twist on the old fashioned cocktail.

This drink is designed to be enjoyed on its own. Keep it refrigerated and serve either on the rocks.