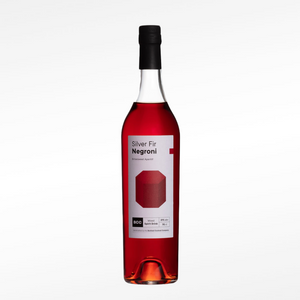 Gin, Italian Vermouth, Orange Bitter & Silver Fir

Our version of the King of Aperitif features a subtle and aromatic twist from organic Silver Fir essence, which imparts a pungent, floral and forest-like notes to this classic cocktail, adding lenght and intensity to the drink.

An exceptionally smooth aperitif drink with notes of bitter orange, herbal botanicals and aromatised wine, designed to be drank as it is - you can enjoy it with ice or without, just make sure it is cold enough!

Keep it refrigerated and pour 70ml-100ml in a glass, add ice and a slice or zest of orange if desired. Enjoy!