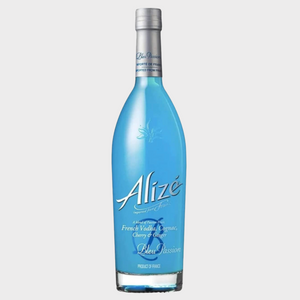 ALIZE Bleu Passion Vodka & Cognac Liqueur 70cl Bottle
Alize Bleu blends Premium French Vodka with Alizà V.S. Cognac, then adds some magic.

Succulent Passion Fruit juice, the sharp tang Cherries and the spice of Ginger for an uplifting premium liqueur.

Alize Bleu is best enjoyed chilled, on the rocks or mixed with Champagne for extremely special occasions.