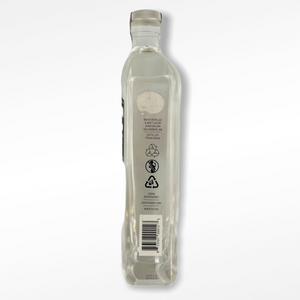 A collaboration between craft distiller, Portland's House Spirits, and acclaimed bartender Ryan Magarian- Aviation American Gin has been created specifically with cocktails in mind. A pioneer of the 'New Western Dry' style of gin now gaining popularity, Aviation American Gin has a unique recipe, focussing on a 'Botanical Democracy' rather than the standard, dictatorial influence of juniper. Therefore, Aviation American Gin is a renegade, regional style of gin- completely different from all other gins on the market. 
A blend of juniper, cardamom, lavender, Indian sarsaparilla, coriander, anise seed and dried sweet orange peel is macerated and distilled in a grain neutral spirit.
Intriguing and completely unique, with earthy with prominent spices and subtle floral hints. Weighty and mouth-coating with a soft juciness showing notes of orange and anise. A long fresh finish reminiscent of the pine forests of the Pacific north-west.
Full bodied, with a weighty mouth feel and rich flavour profile, Aviation American Gin makes the perfect base for cocktails, including the Aviation cocktail first created in the early 1900's- the cocktail after which we named our gin.