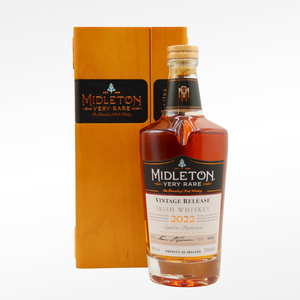 Midleton Very Rare - 2022 Vintage
An exceptionally rare vintage release from Midleton. First created in 1984, the Very Rare series showcases the very best of Irish whiskey.

The nose has sweet honey, toasted oak, and rich salted caramel. The palate is well-rounded with baking spices and zesty lime before leading into a long finish full of sweet oak and gentle spice.