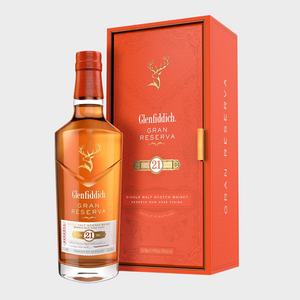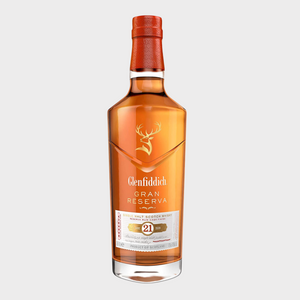 Glenfiddich 21 Year Old Single Malt Scotch Whisky with Gift Box – 70cl
In the summer of 1886, with the help of his seven sons and two daughters, William set out to fulfil a lifelong ambition. Together they began building his distillery by hand, stone by stone. After a single year of work it was ready and William named it Glenfiddich, Gaelic for Valley of the Deer. William's passion, determination and pioneering spirit continues to guide us. Glenfiddich is one of the few single malt distilleries to remain entirely family owned and is now the World's Most Awarded Single Malt* Scotch Whisky, a true reflection of our founder's integrity and innovative spirit, passed down through the generations.

Directions
Savour it neat, on ice, with a mixer or in a cocktail.